As I have done once before, I extend a plea to each of you readers that you will not attempt to better understand the topic of this post by looking up the information online. I have always thought of it this way: In the endowment, each member makes very important promises with the Lord, saying they will not reveal the things which they have learned or discuss them outside the temple. Those who write about what they experience in the temple are not only promise-breakers, they have essentially lied to the Lord! They told Him they wouldn't tell, and then they did.
If I told you a secret and made you promise not to tell and you agreed, and you believed it was true at the time, but then you stopped believing it and so you started telling everyone you knew, wouldn't that make you a promise-breaker and a liar to me? Why would you want to go to someone like that, someone who isn't very trustworthy, for your information?
So please ask your questions in the comments, email me, whatever you would like to do. I will work hard to help you understand in any way I can.
At the age of 9 I was baptized for myself and then each baptism done in the temple is done for someone else. The first experience I had at the temple involved baptisms by proxy, I continued to do these baptisms for about 11 years after my first trip. This past October I experienced the second ordinance of the temple, the endowment. Just like those temple baptisms each time I go to the temple I am doing work by proxy. We believe that all people who have ever lived must receive all of the ordinances of the temple to reach the celestial kingdom someday. Each time I visit (except my first time) and do an endowment session, I do it for another woman (men always do the work for deceased men, and women always do the work for deceased women). I love the connection I feel to these women that have passed on. I hope and pray that they accept the work done for them and find the same happiness that I feel deep within my soul
Usually when I begin my Sunday posts, I go straight for the topical guide on LDS.org. This time my search wasn't quite as successful as it usually is. Here is what LDS.org gave me as a description of the endowment:
A special spiritual blessing given to worthy and faithful members of the Church in the temple.
I'm going to go ahead and guess that this sentence is one of the least helpful you have ever read. This past summer when I was preparing to receive my own endowment, I had a difficult time understand exactly what it was as well. It wasn't until I read a book called The Holy Temple by one of the Church leaders, that I felt I was prepared enough to go through. If you are preparing to go through the temple yourself, I encourage you to read and study this book before you go.
This post is a difficult one to write, because it is very important that I not reveal more than is appropriate. In the endowment session I make very important promises with the Lord that I will not reveal what I have learned, and there are harsh consequences for those who break that promise. I'm working hard to help you better understand the temple, without diminishing or demeaning the important, magnitude, and sacredness of it.
In the Salt Lake temple, the endowment room looks like this.
An article by President Boyd K. Packer, Acting President of the Quorum of the Twelve Apostles said it all so well, I'm going to leave it to him this week. I apologize for the large number of word for word quotes. I realize that most of you enjoy reading my own summaries much more than some leader of the Church you have never heard of, but again, with a sensitive topic like this I prefer to know I am not revealing too much.
Here is a brief summary of the information that is available in print with reference to the temple ordinances.

The ordinances of washing and anointing are referred to often in the temple as initiatory ordinances. It will be sufficient for our purposes to say only the following: Associated with the endowment are washings and anointings—mostly symbolic in nature, but promising definite, immediate blessings as well as future blessings. Concerning these ordinances the Lord has said, "I say unto you, how shall your washings be acceptable unto me, except ye perform them in a house which you have built to my name?" (D&C 124:37).

In connection with these ordinances, in the temple you will be officially clothed in the garment (Ed. note: see the post I wrote about the temple garment here) and promised marvelous blessings in connection with it. It is important that you listen carefully as these ordinances are administered and that you try to remember the blessings promised and the conditions upon which they will be realized.

To endow is to enrich, to give to another something long lasting and of much worth. In the temple endowment ordinances, "recipients are endowed with power from on high," and "they receive an education relative to the Lord's purposes and plans."2

President Brigham Young (1801–77) said of the endowment: "Let me give you a definition in brief. Your endowment is, to receive all those ordinances in the house of the Lord, which are necessary for you, after you have departed this life, to enable you to walk back to the presence of the Father, passing the angels who stand as sentinels, being enabled to give them the key words, the signs and tokens, pertaining to the holy Priesthood, and gain your eternal exaltation in spite of earth and hell."3

The blessing of the endowment is required for full exaltation. Every Latter-day Saint should seek to be worthy of this blessing and to obtain it.
After going through the temple I came up with my own definition to help myself understand better. The endowment is essentially the gift of knowledge. It's a ceremony which teaches where we came from, why we are here, and where we are going. Receiving this gift helped me better understand my relationship with God. It cemented my desire to be righteous at all times, in all place, and all things because I better understand my potential.
Joseph Fielding Smith, another former Prophet made a statement that describes exactly how I feel:
"If we go into the temple we raise our hands and covenant that we will serve the Lord and observe his commandments and keep ourselves unspotted from the world. If we realize what we are doing, then the endowment will be a protection to us all our lives—a protection which a man who does not go to the temple does not have.

"I have heard my father say that in the hour of trial, in the hour of temptation, he would think of the promises, the covenants that he made in the House of the Lord, and they were a protection to him. … This protection is what these ceremonies are for, in part. They save us now and exalt us hereafter, if we will honor them. I know that this protection is given for I, too, have realized it, as have thousands of others who have remembered their obligations"
One thing I can tell you, is that the endowment is not kept so private because it is full of dangerous, crazy, scary, or lewd things. I heard many awful rumors in high school, talk of sacrifice and nudity, and they are all untrue. The Jews have an area in their temples called the Holy of Holies which can only be entered by certain people (the High Priest) at certain times (at Yom Kippur). These limitations on admittance inside are not because terrible or strange things happen inside, but because the Holy of Holies is so sacred. I would be interested to know of other religions that place limitations on certain holy sites as well.
I know it is hard for some people to understand why we don't talk about this, but I think there is something very beautiful in proving to the Lord how much you love Him and to show your willingness to prove your obedience unto him. It is frequently said in the Church that anyone can go inside the temple, they just have to live the standard set forth by the Lord to receive that opportunity. I love the temple and I love going inside and doing service for my spirit brothers and sisters.What a marvelous blessing that holy house is in my life!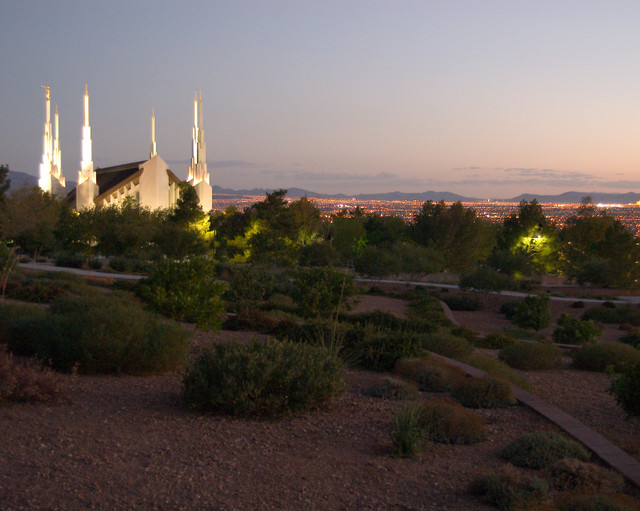 And it shall come to pass in the last days, awhen the bmountain of the Lord's chouse shall be established in the top of the dmountains, and shall be exalted above the hills, and all nations shall flow unto it.  2 Nephi 12:2