This is the discussion thread for The Culture of Fear. Comment below to join the conversation, no need to "sign up" as part of the book club to do so. If you comment on this post, you are part of the club!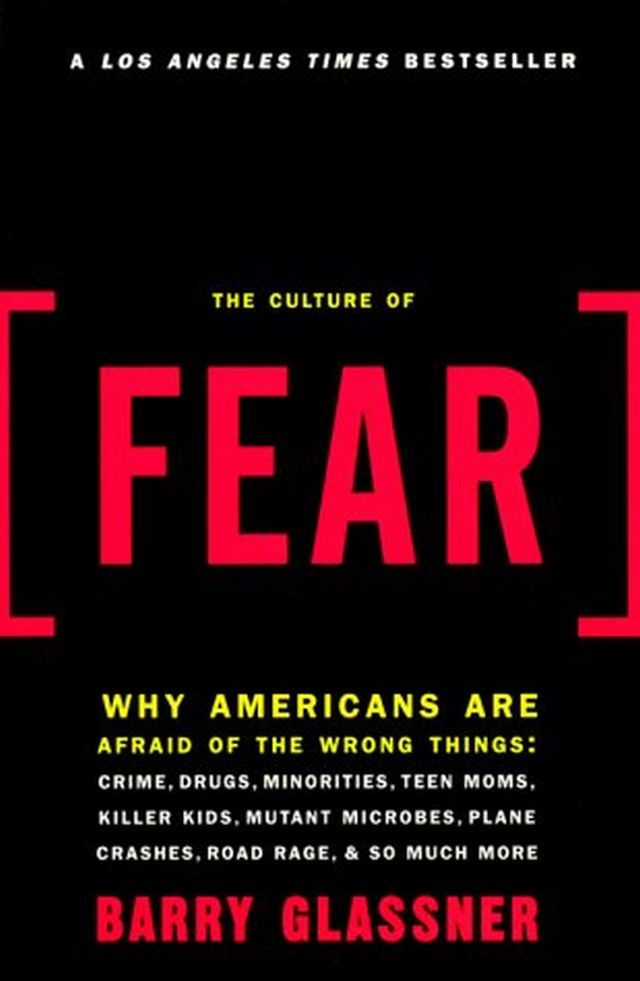 In this eye-opening examination of a pathology that has swept
the country, the noted sociologist Barry Glassner reveals why Americans are burdened with overblown fears. He exposes the people and organizations that manipulate our perceptions and profit from our anxieties: politicians who win elections by heightening concerns about crime and drug use even as both are declining; advocacy groups that raise money by exaggerating the prevalence of particular diseases; TV newsmagazines that monger a new scare every week to garner ratings.

A passionate and reassuring study, The Culture of Fear thoroughly debunks many of the predominant scares of our age. The author lays bare the frightening lies and half-truths told about: workplace violence, the Internet, airline safety, child abduction, gulf war syndrome, baby-killing mothers, suicidal teens and angry African Americans.

Whether by the promotion of dubious statistics about pseudo-problems like "road rage" and "husband abuse," or frightening stories about "middle-class junkies" and "depraved adolescent murderers," the peddlers of fear cost Americans dearly. Individually, we're weighed down with needless worries, and as a nation, we waste billions of dollars combating minor or non-existent dangers. All the while, we neglect real problems that we could solve if we put our minds to them.

Barry Glassner's book diagnoses a predominant pathology of our age and provides a rallying cry for a return to rationality in our personal lives and in our national sense of purpose. As such, The Culture of Fear offers a timely antidote that Americans cannot afford to pass up at the dawn of the new millennium.